There is nothing quite like having your nuptials in sweet November. Couple, Joey and Aryn exchanged their vows in early November at The Wheeler House, a rustic and romantic venue, snuggled in downtown Canton, Georgia. We met this darling couple a few short months before their big day to help finalize all of the wedding details. We quickly got to work with Sean O'Keefe Events to fulfill all of Joey and Aryn's wedding dreams.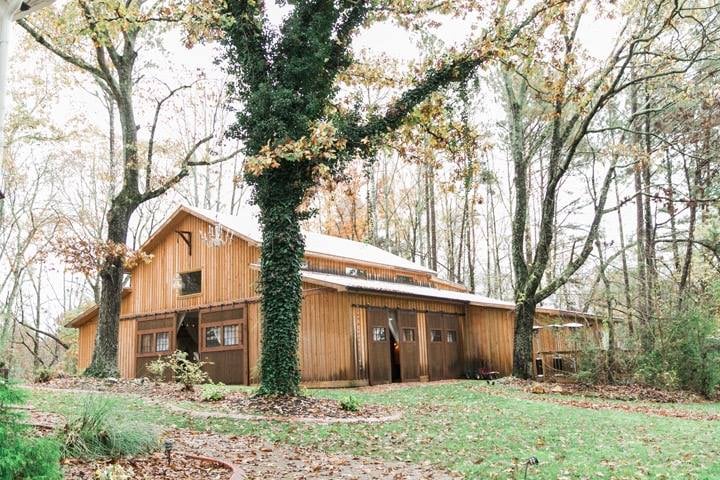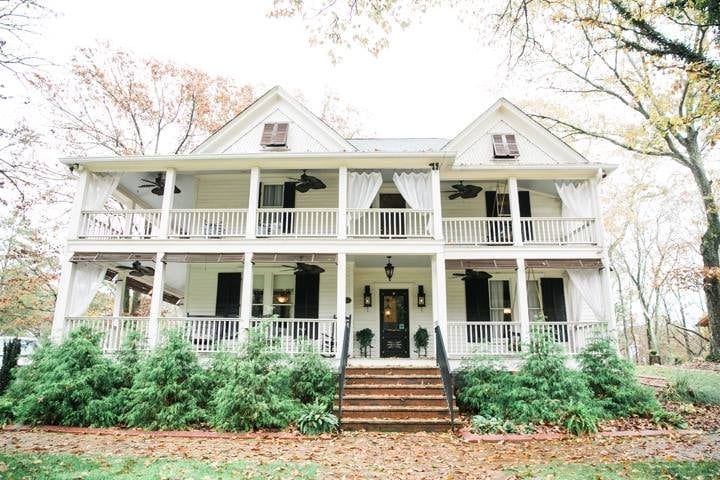 With unpredictable Georgia weather it is always suggested to have a back up plan for outdoor festivities. Joey and Aryn's original ceremony was to take place under the outside arbor, set in front of beautiful trees and lined with a brick aisle. With the guest arrival time approaching and décor needing to be set the decision to move the ceremony into the rustic barn had to be made. The couple agreed upon the back up plan before the wedding day so there were no unexpected surprises.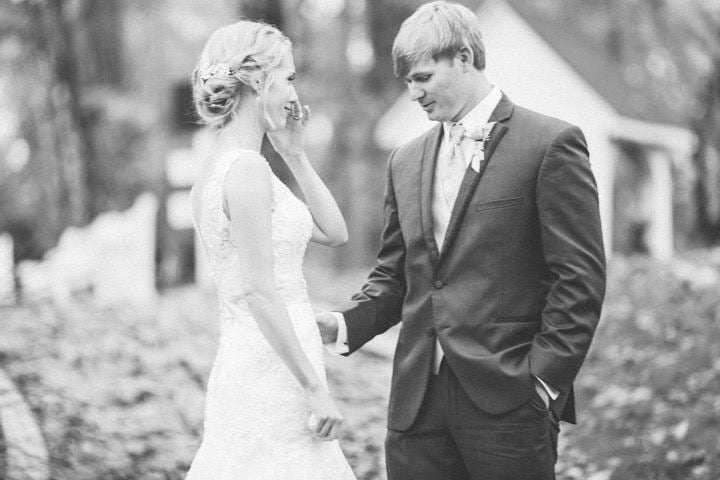 The barn was decked with a gorgeous chandelier, string lights and a tall brick fireplace that was covered in countless sized candles atop round tree stumps. With the dropped white curtains, the barn served as the perfect intimate ceremony location. The aisle was lined with various sized votive candles, which gave off a serene ambience for the ceremony. The mantle was decorated with a single large bouquet, an antique gold mirror and additional candles.
The cocktail hour took place inside The Wheeler House, where guests mingled and enjoyed a beautiful cheese display while being served drinks of their choice. The house was decorated with personal touches from the bride and groom, candles and photos. Having the cocktail hour inside of the house provided a sense of comfort during a rainy day. Since the couple decided to do a first look, the majority of their bridal party photos were shot prior to the ceremony, and they were able to be tucked away into a private room to enjoy each others company.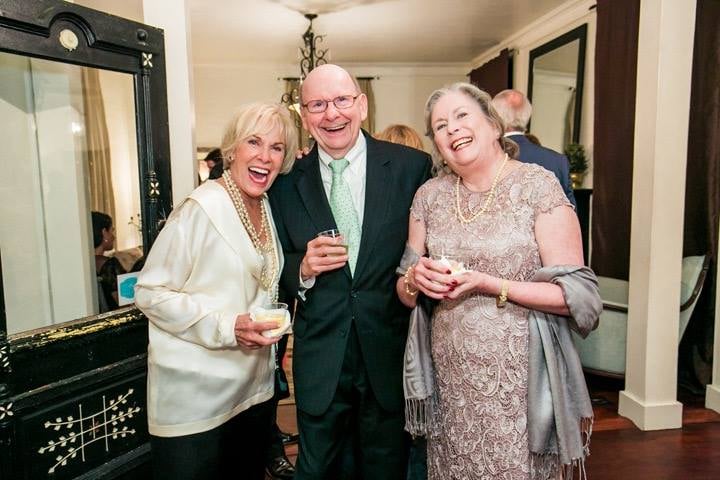 It did not take long for the reception to begin; the bride was bustled, the bridal party was lined up and guests quickly found their seats. The tables were covered with ivory linen, topped with a centerpiece and gold-wooden table numbers. The centerpiece was a clear fishbowl filled with green moss and an arrangement of flowers that was propped on a repurposed round tree stand from the ceremony. Gold mercury votive candles surrounded the centerpieces. The other tables were set with the bridesmaids bouquets surrounded by various sized candles.
The reception was filled with personal touches like a surprise slideshow for the bride and groom and emotional speeches. Mr. and Mrs. Baker danced the night away with their closest family and friends. They were sent off by sparklers to enjoy their relaxing honeymoon.