Plates are cleared and bellies are full after your guests have dined on the delicious menu you and your now husband chose. Now it's time for you and your guests to let loose and shake it on the dance floor. Music is another important detail for the reception, and having a good disc jockey, band or wedding singer can make or break your romantic evening. Picking your musical entertainment for the night is usually low on the totem pole compared to catering, wedding dress, seating arrangement and etc., but exceptional music will be the tune your guests and you will remember for days, if not years to come.
Research, Research, Research
First things first, research who you want to perform at your wedding. There are a plethora of entertainment options and you want a DJ, band or wedding singer that best reflects your musical style and taste, and play tunes that your guests will love. When you start researching your entertainment, have a list of questions prepared when you meet with him or her—think of it as an informal interview. How long have you been performing? What sets you apart from other DJ's? Describe a wedding you have performed at. What musical genres do you play? These are general questions that can give you an idea if he or she would be the perfect match to get the party started. For a more detailed list of questions, check out DJ Fonix's "21 Questions to ask a DJ before hiring them for your wedding." This article is loaded with helpful tips to make the interview process easier.
Customizing the Playlist
Now that you have chosen your musical entertainment, it is time to fine tune the perfect playlist that will have your guests stuck on the dance floor. Many DJ's have suggested playlists to offer when selecting your music, but no one knows your musical style better than you. Customizing your playlist is best because it gives you authority on what to play and it is your night, so you want what's best.
DJ Aetii, or Jay Page who DJ's with D Street Entertainment, says he has a sit down consultation with the couples to discuss their playlist. "Most couples will pick music to their style and sometimes their venue," he said. "If it's at a barn, then usually Southern rock will be played." D Street Entertainment DJ's play all different styles because their DJ's are talent driven, said Page. But if you're looking for your wedding to have some extra funk, D Street Entertainment maybe the company for you since they offer club trained DJ's.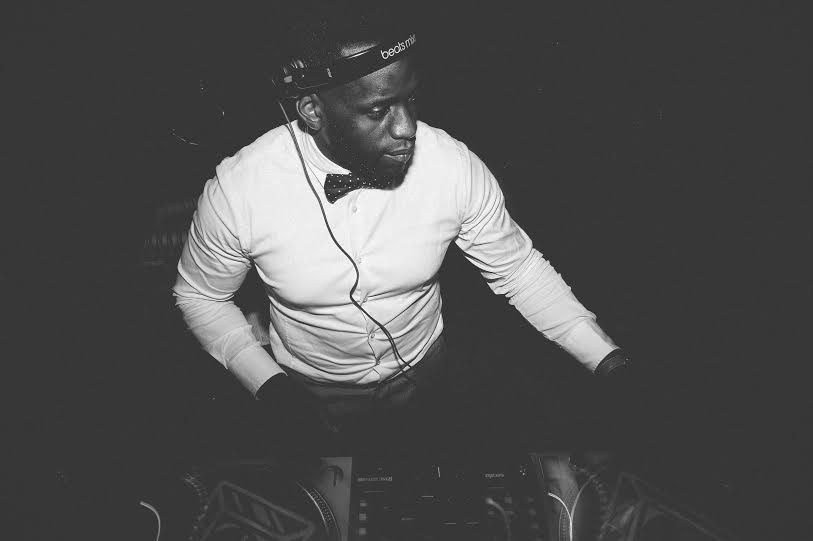 Photography provided by The Reason photography & Sara Wise Photography
Lou Guzzo, DJ manager for Spectrum Entertainment, says Spectrum offers all styles of DJ's and their DJ's are well trained in every musical genre. However, Spectrum also offers an eclectic mix of other musical entertainment: bands, jazz trio, harpist, guitar, steel drum and bag piper for your wedding night to be memorable. Spectrum too, does consultations for customizing your playlist, and because musical tunes are ever changing, Spectrum has an online book to help you choose what songs to add to your playlist.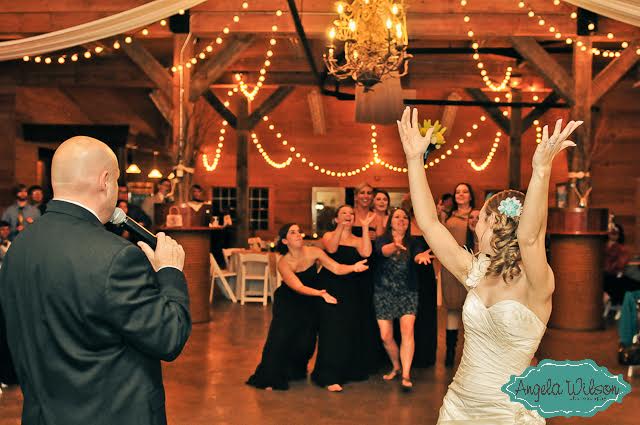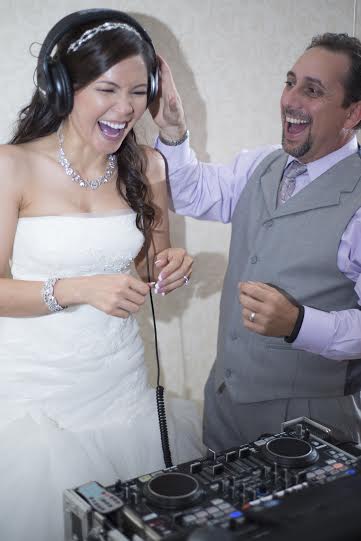 Photography provided by Angela Wilson Photography
Still stressed on what music to choose? Travis Gilbert aka DJ Fonix of Fonix Entertainment, teaches bridal seminars to guide brides on popular songs for weddings. Each seminar is different, but he will identify their services and perform a Q&A style conference for brides and grooms. "A good DJ will listen to their audience in order to achieve an experience wanted all along," he said. He answers questions related to intros, the Mother-Son dance and processional songs. Fonix Entertainment's focus is identifying each DJ's strengths to pair up with clients' particular taste, said DJ Fonix.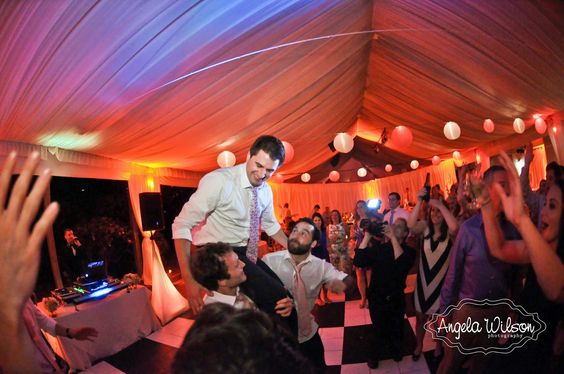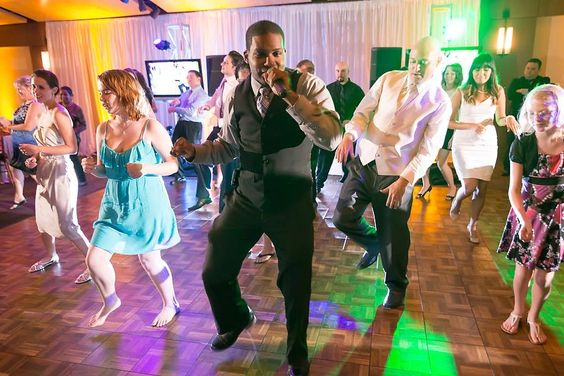 Photography provided by The Reason
If you're looking for a more intimate and personal song, Kara Claudy is a singer/songwriter who writes and plays songs that tell the story of the couples relationship called, Songs to Celebrate. She will have a sit down interview with the couple and discuss their relationship, and in return, the couple gets a crafted, personal song that reflects their journey. "Songs are a time capsule and can transport you back," she said. "It's an emotional way; it's unique. It's a great way to resonate with the memory of the wedding." Playing with her guitar leaves the musical style open for interpretation— folk, pop and blues tunes.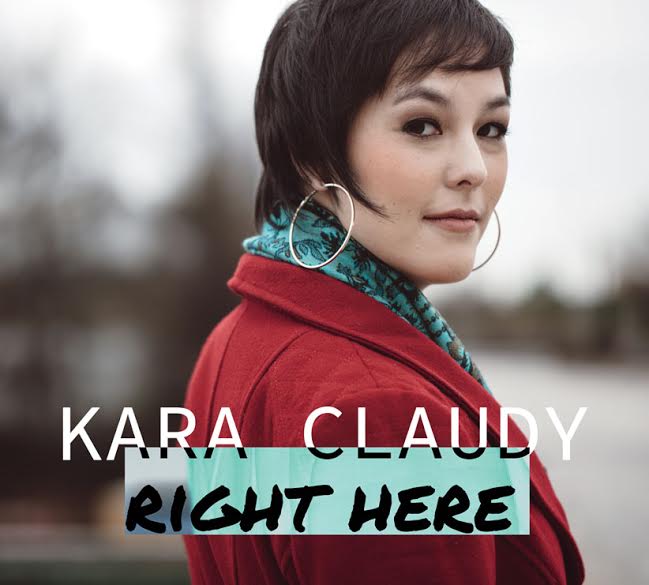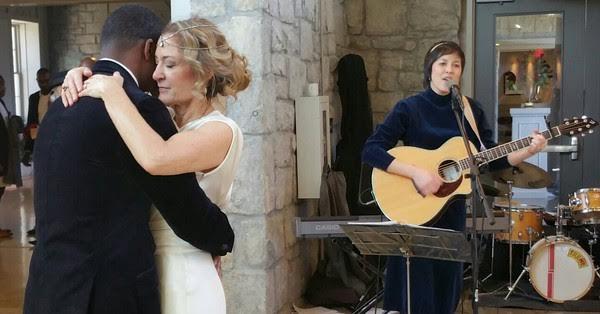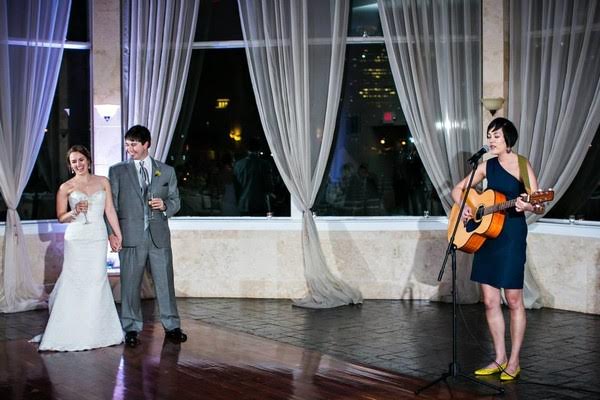 Photography provided by Kelly Lane Photography
Personalization
Once your musical act and playlist is selected, there are a few key dances to remember and what songs will work best. For the first dance, there are a multitude of musical styles to choose from: classic, romantic, soulful, fun and indie. Your first dance is an everlasting memory. Pick a song that reflects the love of you and your fiancé. The Mother and Son dance is a sweet dance shared between your fiancé and his mom. It's a moment filled with joy and love, but also bittersweet as a mother realizes her son is becoming a husband, so remind your sweetie to pick a song that reflects his mom. The Father and Daughter songs are tough to pick because there are few songs to select from and even tougher if your music taste differs. It's best to select a song that reflects the importance of your relationship.
In the end, the music played at your dream wedding is up to you. Choose songs that will keep your guest shaking it on the dance floor, but songs that also reflect your taste and personality.
Happy Engagement, Happy Planning
Camille
|Vendor Information|
D Street Entertainment | www.dstreetent.com
Spectrum Entertainment | www.spectrum-ent.com
Fonix Entertainment | www.fonixentertainment.com
Kara Cloudy | www.karaclaudy.com